Press "Like" to follow us
Tips on How to Apply Liquid Lipstick For Beginners
Simplicity is the best and we all agree to that. But there is no harm in projecting a better version of ourselves. Makeup exactly does just that. The market is flooded with various beauty products. Even the online stores have a wide variety of it.
When we all feel that a naked face is so much better, we all also agree to the fact that makeup just helps us in enhancing our features. It does not transform us altogether, it just creates a better version of us. But what if we are just beginners and we know nothing about makeup. Don't worry girls! There is a first time for everything and we are here to help you.
When all of us feel that makeup is complicated, it is not that hard. Well, lets admit it can take some time to do it like a pro but we all can spare that amount of time to look like the celebs or the Victoria secrets models. Today in this article let us start with the LIPS! Those plump, juicy lips like Kylie Jenner. We all want it, don't we??
Lets start with liquid lipsticks.
There are tons of brands and shades available in the market. There are also different types like creamy, matte, satin finish and glossy. While we are all confused as in which brand is the best and which shade will suit us and all of that stuff. Lets just say its all about trial and error. We need to try the products to get that one perfect shade for ourselves. Later in this article we will provide you with some videos and a detailed description on how to master the art like a pro.
Well, as of now grab any liquid lipstick of your choice and type, any shade you want to red, pink, brown, nude anything and lets do this. Let us do it one step at a time.
How to Apply Liquid Lipstick: Step by Step Tutorial
Step 1:- Prepping your Lips
Liquid lipsticks are hydrating, long lasting and smudge proof. But it can also dry out your lips and give it an uneven texture if not applied properly.
So to keep your lips moisturized it is very important to coat your lips with your favourite chapstick or lip balm prior to the application of the lipstick.
Step 2:- Apply some highlighter
To enhance your cupid's bow and to make your lip more prominent just apply a little highlighter just on the top pf the curved area above your upper lip.
Less is more in this this case so make sure you are just using a tiny bit of it. Too much of it can end up looking weird.
Step 3:-Use concealer
In order to correct any uneven skin tone and cover sweat patches in the summer, it is important to conceal the areas around your lips to give that flawless colour of your lipstick.
Make sure to blend it evenly. Is should not look cakey.
Step 4:-Foundation
If your lips are of uneven colour then you might want to even it out with some foundation on your lips. Just take a little amount of it and dab it onto your lips evenly.
If it dries you out then you might just want to skip this part. Make sure it does not look chapped and cracked. The foundation will cancel out any pigmentation on your lips and will bring out the true colour of the lipstick.
Step 5:-Lip lining
Some girls don't pay much attention to lining their lips. But it is really important to give your lips that desired shape and definition.
Take a lip liner and follow your natural lip line beginning from the centre. But if you want to give your lips that fuller effect you might just want to line your lips slightly above your natural lip line. Make sure it is not too far above your original lip line or it will look unnatural.
step 6:-Applying lipstick
Begin filling your lower lip first. Just swipe the brush down to and fro a several times to get the color.
Press your lips together before moving to the upper lip. Now that you have got some stain on your upper lip. Cover the lips with the lipstick in exactly the same manner as you did before. Be careful around your cupid's bpw and the sides. If you find it difficult to apply, place a q-tip pin between your lips and apply the lipstick.
After the application, take a tissue paper and blot your lips. This will keep your lipstick matte and will also keep it transfer proof. Blot it a several times till you find no color transferring anymore.
Use a concealer to correct any mistakes and hide any uneven stroke and you are all done. See it was that simple. So girls try these simple tricks to slay your lipstick like a pro.
Now that we have seen all the tricks let us move on to some videos for the better explanation of the process. Virtual understanding will make it easier for you to learn the hacks.
DIY Hacks: How to Apply Matte Liquid Lipstick
Matte lipsticks can be really drying and can make your lips chapped.
So first thing first, apply a lip balm and complete the rest of you makeup.
Next remove the extra lip balm with a tissue paper or a wash cloth. scrub the dead skin properly.
Apply a little concealer or foundation on and above your lips. Blend it with a brush or beauty blender. You can
use multiple layers to conceal your pigmentation.
Now set your concealer with setting powder.
Take your matte lipstick and make an X sign right under your cupid's bow and then start filling your lips.
Apply as many coats as you want to get the desired colour.
If your lipstick bleed then use a concealer to correct the mistakes.
Dab your lips with a tissue paper to remove the excess.
Finish it off with a coat of your compact powder to make it long lasting.
Now let us see another video for more clear understanding.
Trick to Apply Matte Lipstick Quickly
Prep your lips with a lip balm.
Scrub your lips with a toothbrush to buff away dead skin and improve blood circulation.
Apply concealer to correct uneven skin tone and blend it well.
Take your favourite liquid lipstick and start lining your lips following your natural lip line.
Then fill in your lips. Apply as many coats you want and you are done.
One last tip to apply liquid lipstick like a pro. Lets see the video.
How to Apply Dark Liquid Lipstick Like A Pro
Exfoliate your lips to remove the dead skin away.
Apply lip balm to moisturize your lips.
Apply concealer or foundation to correct the uneven tone of your lips.
Line your lips following your natural lip line.
Start filling in your lips.
Take your concealer and correct any mistakes to make the shape of your lips pop out.
Practice makes perfect. Now that we have provided you with all the tips and tricks on how to apply liquid lipstick. Keep doing these and keep practicing to achieve your desired lipstick look. Till then keep slaying girls!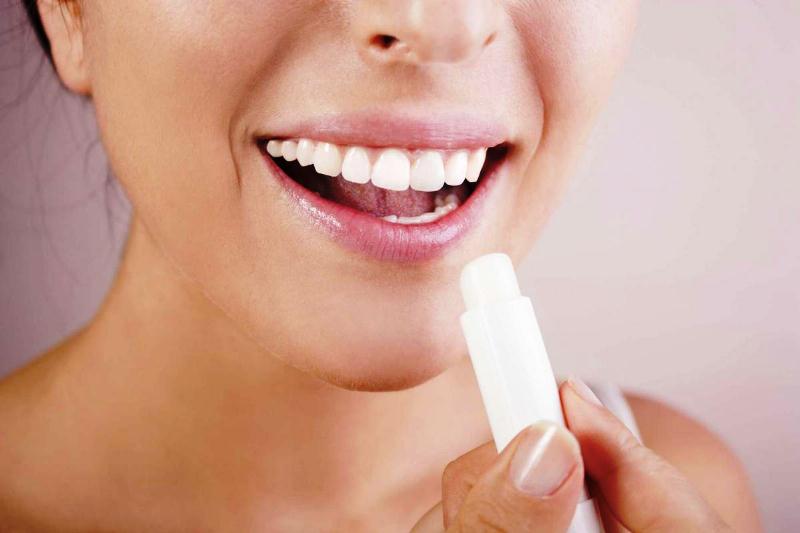 You'll Also Like